This is a back flow incense burner made of unique and premium materials designed to calm your soul by cleansing the natural flow of energy in your room and help you focus on your meditation or specific task.

 Jizoku reflects the sustainability of the self.
 The unique cylinder shape of this incense burner lets the scent-soaked lit cone do it's magic by slowly releasing a cleansing smoke inside it, that melts around your room surrounding it with it's soft scent. This scent helps by not only cleansing the room of bad energy but so much more! 

 You can check the unique scents and their specific purposes on our Zen Fuel collection page!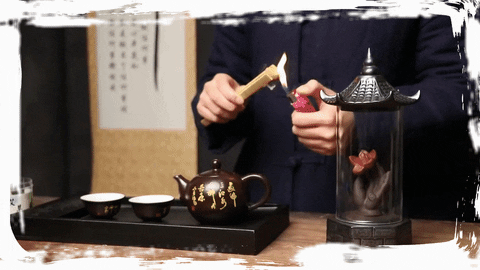 This is a perfect gift to yourself or a friend with awoken soul in search for happiness and clarity in his life.
 Every burner lasts for about 20 minutes, just enough to guide you through your daily meditation session!
 Size in cm : 22.5 cm height and 18cm in circumference.